A Collaborative Approach
When it comes to innovation, we firmly believe that two heads are better than one.
That's why we actively seek collaborators who can combine our monitoring technology with their own products and services to create an enhanced offering. By enabling real-time Internet connection for machine processes, our systems can dramatically increase functionality and add significant value to the end user.
We have worked with companies around the world, both long-established and start-up, elevating machine performance through digitisation. We can join forces with partners at any stage of the development cycle – from designers and specifiers to manufacturers and suppliers.
Let's Connect
If you are developing a product or service that you think might be a good fit with our technology, or if you're dealing with a challenge where connectivity might offer a solution, we'd be very interested to hear from you.
Please send a short outline of your project to partners@dreamtecsystems.com or call us on +353 1 257 0400.
Our Trusted Partners
This spirit of collaboration carries through to every aspect of our business, and the delivery of our systems is not something we do alone. We work with a small number of trusted, world-class partners to create the secure ecosystem that supports our solutions.

Vodafone IoT Global
In a close working partnership that has continued for more than a decade, Vodafone IoT Global supports and manages our worldwide connectivity. With over 60 million IoT SIMs deployed globally, the organisation's proven expertise gives us complete control over new and existing connections to our ever-expanding device network.

STMicroelectronics
STMicroelectronics is a global leader in scalable computing architecture, silicon technology, wireless state-of-the-art IPs, software stacks and embedded real-time and application software. By using the ST Micro Arm® based microcontroller, we tap into into this vast expertise and advanced technology to produce robust embedded hardware solutions that we are proud to stand over.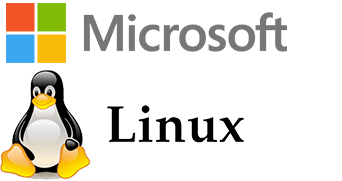 Microsoft and Linux
We regularly collaborate with Microsoft and Linux to build servers across a range of different environments. These can vary between on-premises, data-centred or cloud-based solutions, with each one designed to meet the specific needs of our clients. Microsoft and Linux's commitment to service and security is a key factor in our decision to work with them.

Thales Group
We have partnered with Thales Group for many years now, availing of their secure wireless solutions to complement our monitoring systems. With rugged designs, expert engineering and the highest manufacturing standards, we find Thales Group's products to be the most reliable for extreme environments and over the long life of our clients' IoT solutions.

Samsung
Samsung is frequently our partner of choice when it comes to rugged Android devices for specific customer applications. We only ever align ourselves with companies that share the same passion for quality that we do, and Samsung's rugged phones and tablets (including ATEX versions) stand up to the real-world challenges that our clients face.

Zebra
Previously owned by Symbol and Motorola, Zebra is our long-standing partner for mobile computing solutions. From handhelds and tablets to wearables and vehicle-mounted computers, the company's extensive portfolio meets the wide-ranging needs of our customers. Zebra's mobile computers run on both Windows® or Android™ and feature robust inbuilt software intelligence that adds value to our monitoring systems.