CASE STUDY
Northern Energy
"They've got great customer service, they've got a great attitude and they've got a great system."
---

2018-11-19T09:17:28+00:00
Stuart Illingworth
Operations Manager, Northern Energy

"They've got great customer service, they've got a great attitude and they've got a great system."
https://dreamtec.io/testimonials/northern-energy/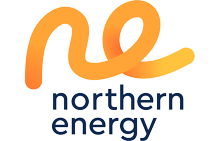 Northern Energy is a family-owned, fourth-generation oil and LPG distributor serving communities across Northern England and Scotland.
| | |
| --- | --- |
| Client: | Northern Energy |
| System Components: | GPRS connectivity, cloud service and browser-based dashboard access |
| | |
The Challenge
Like many of our customers, Northern Energy had reached a point in its development where growth management was rising to the top of its agenda. To maintain and improve existing levels of performance and customer service, the company began looking for a system that would enable real-time visibility over its entire fleet.
Specifically, Northern Energy wanted a solution that would monitor both fleet and stock movements. This type of insight into delivery activities and trends would allow the management team to make informed decisions to help grow the business in an agile and controlled way.

The Solution
To address these clear objectives, we designed a monitoring system that takes advantage of the electronic flow meters that Northern Energy uses on its fuel delivery vehicles. Approved by Weights & Measures, these meters are sealed to prevent human interference and ensure accurate, tamper-proof product readings.
Our system incorporates a monitoring device that connects to these on-vehicle meters, where it captures and records the product data in real time. GPS coordinates are automatically layered over this machine information, and the data is transmitted to a cloud server via GPRS. A tailored dashboard interface then displays the relevant data to the office team, giving them a live, 360-degree view of all fleet and stock activity from any location.
The Results
Knowing where each vehicle is and how much fuel it has on board – at any time throughout the day – has given Northern Energy much greater control over its resources. Being able to remotely monitor multiple flow meters across a large and dispersed fleet also makes distribution activities more secure by reducing the risk of theft and simplifying stock reconciliation. The depot staff can answer queries quickly and definitively, significantly improving customer service and reliability.
Using the performance data generated by the system, the company has been able to carefully manage its continued growth in a predictable and proactive way. Our excellent customer care has given Northern Energy the confidence to use the system as a springboard for even faster expansion, safe in the knowledge that we will always be there to provide support during this critical stage of the company's development.
– Live overview of all stock and fleet movements.
– Identification of performance trends to enable informed planning and business development.
– Improved security and increased transparency of stock reconciliation.
– Enhanced customer service levels and more proactive account management.